Can You Make Scented Candles Without Essential Oils?
Scented candles are easy to make at home and you don't have to have essential oils to create an amazing smelling candle either! 
To make scented candles at home you can use simple herbs and spices, dried petal leaves, tea bags or fragrance oils. All you need to do is drop your favourite scent into your candle when the wax pool starts to form on top after lighting. 
We've put together a guide below which will cover some easy ways to make scented candles without essential oils down below as well as how to make a candle with essential oils.
Don't know where to start? We got you! Check out this article on How To Make Scented Candles.
Our Guide To Making Scented Candles With No Essential Oils 
There are many creative ways you can make aromatherapy candles like a commercial candle without having to have essential oils on hand. 
We've gone over three different ways to make a scented candle from natural ingredients down below. 
Tea Candles With Soy Wax
Yes, we know, tea?! Tea can be used to create a scented candle wax with some oil and extracts or fragrance oil, we will get into the details down below. 
What You Need 
Teabags. 
Enamel mugs. 
Extracts or fragrance oil. 
Non-stick pan. 
Soy wax flakes. 
Olive oil. 
Cotton cord. 
Metal bases.
Method
Step one – First of all pour around 100ml of your oil into your non-stick pan and heat.
Step two – Add your tea bags in the oil until they start to break up. 
Step three – Keep doing this until the oil starts to give off a strong aroma.
Step four – Now fill your pan with a double mug full of the wax flakes and add in your extract. 
Step five – Dip the cotton cord in the wax and allow it all to cool down. 
Step six – Thread through the hole in the metal base then squeeze it shut with pliers. 
Step seven – Dip the small metal base circle into the wax and place it in the bottom of your mug, hold the wick in place with a peg then pour in the rest of the melted wax. 
Kitchen Pantry Candle 
Who said you need fancy fragrances to make a scented candle? Simply raid your kitchen for spices and candle making supplies instead and create your essential oil!
What You Need 
Herbs of your choice. 
Spices of your choice. 
Flower petals. 
2 1/2 litre jars. 
Large pan. 
Wooden spoon. 
1 cup of oil. 
Cheesecloth. 
Sieve.
Plain candle.
Warm water.
Method 
Step one – Measure one cup of your oil into a jar.
Step two – Choose your spices and herbs, lavender flowers can be dried on the window sill to make them more potent for calming aromatherapy while spices such as nutmeg and cinnamon are great for a holiday candle.
Step three – Push half a cup of your herbs or flower petal into the bottom of your jar and cover with the oil. Add a teaspoon of ground spice at this stage too and repeat until the oil starts to give off an aroma.
Step four – Place jar in a pan of hot water for a few minutes to help it infuse. Cover the jar and stir it every day for two weeks.
Step five – Now strain the oil and light your non-scented candle, let a pool of wax form on top and drop a few drops of your homemade essential oil into the candle.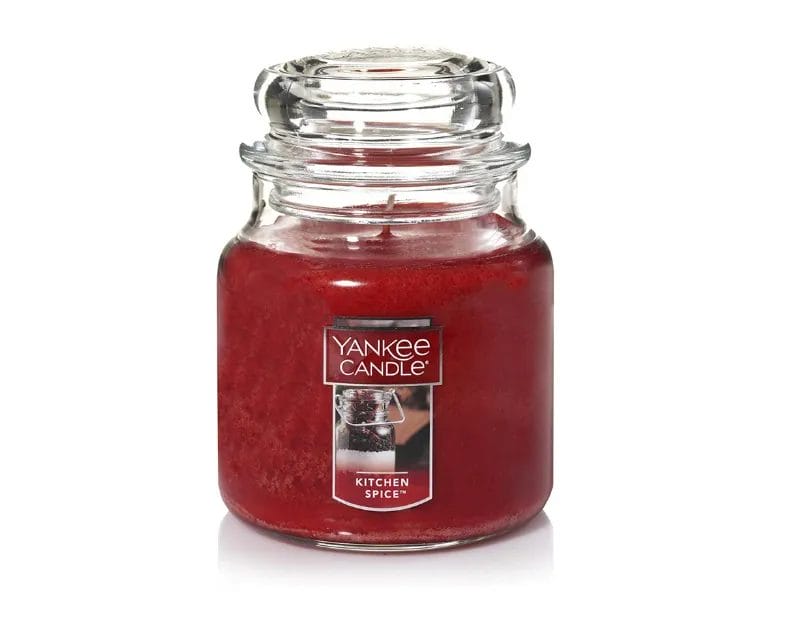 Soy Vanilla Candles 
A creamy vanilla soy candle wax made with vanilla extract beats any already-made candle you might find at the shops. 
What You Need 
Candle thermometer. 
Kitchen scale. 
Two centring devices. 
A candle-making pitcher.
2 heat-safe ramekins for a candle base. 
Coconut soy wax. 
Pre waxed scent-primed wicks. 
Vanilla extract.
Method
Step one – Measure 20 ounces of your soy wax flakes to get enough for two candles then melt the soy wax safely in your pitcher. 
Step two – Place the pitcher inside of a saucepan filled with hot water for a double boiler method and stir it frequently.
Step three – Remove the pitcher from heat once melted and put the thermometer inside, allow the wax to cool to 125°F to 120°F then add in the vanilla extract. 
Step four – Place your wicks into the wax and use a wick holder to keep them centred while they harden up, trim the wick to 1/4-inch then let them cure for 3 days before lighting.
You can also read this article we made for you on How To Make Strong Scented Soy Candles? To Smell More!
How To Make a Scented Candle With Essential Oil
If you do happen to have some essential oil on hand and want to get creative in making your scented candle from scratch, you can also follow our method below.
What You Need 
Wax of choice is either soy wax or beeswax. 
Essential oil of choice. 
Cotton wick. 
Glue gun. 
Glass jar. 
Glass measuring jug. 
Bamboo skewers.
Method 
 Step one – First of all put the wick in place by cutting a small notch in your bamboo skewer or tie the wick to the skewer to hold it in place.
Step two – Add a small spot of hot glue to the bottom of the skewer to hold it in place inside of the jar. 
Step three – Place your dry wax in your measuring cup and melt in the microwave until fully liquified, now add 40 drops of your essential oil and stir with your skewer. You can always use the double boiler method if needed to do this process.
Step four – Pour the melted wax into the glass jar and reposition the wick until it is in place then allow the wax to set.
Frequently Asked Questions About Making Scented Candles Without Essential Oils 
What essential oils are good in candles? 
Some essential oils to try are citrus oils such as orange, lavender oils for calming effects and peppermint for cleansing.
Plenty of candle scents use a mix of essential oils and herb-scented candles to make different aromas, for example, you could combine sage and peppermint.
What can I use to hold my wick in place?
To hold your wick in place you can use a bamboo skewer or a peg and hold it across the jar or mug until the wax sets and dries.
Can I make a candle without scent? 
Yes, you can make the candles above just simply omit the oils and scented spices/herbs, this will give you a fragrance-free candle.
How do you make lavender-scented candles?
To make a lavender-scented candle you can use dried lavender flowers and lavender essential oil to get the strongest aroma.
What candle making supplies do you need?
For most candle making projects you will need a wick, glass jar, soy wax or beeswax, a thermometer and your scents.
Final Words 
To conclude, making scented candles without essential oils is possible, all you need are some dried flowers, herbs, spices or fragrance oil instead. Just simply make sure to add them in after melting your wax before it dries and enjoy!
Want to know How To Make Triple Scented Soy Candles When You're Not An Expert!
Smell is one of the human senses which can flow through the whole body. I am the Founder of NeoCandle.com where we talk all about scented candles. Known as Candace the Candle Girl, I know pretty much all there is to know about scented candles. I make and sell them on Etsy and Ebay – so be sure to ask if you have any burning questions 🙂 (pun intended 😉 )