What To Do With Leftover Wax?
When burning your candle, note whether any wax remains inside the container. If so, your candle has probably tunnelled a little bit, meaning it needs replacing.
We now have to figure out what to use for the excess wax.

6 different methods for recycling excess leftover candle wax
Do not dispose of your candle even if less than half an inch of wax remains on the wick after you have finished burning it. Instead, we'll share some of our favourite ways to repurpose wasted or old leftover candle waxes in the following ideas.
1. MAKE SOME CRAYONS FOR THE KIDS
Making candles is the kind of activity that is typically reserved for older children and adults. But there's no need for your preschooler to miss out on any of the excitement!
Whether you are concerned about whether your youngster enjoys drawing with coloured wax, here is a foolproof method to test and discover if they have an artistic streak – without having to spend money on a full kit.
An old saucepan, a mould in the shape of crayons, two to three disposable cups for each crayon, stirring sticks, leftover wax (8 to 10 grammes for each type of crayon), pigment, and measuring scales are required supplies.
While shopping for a girl, it's a good idea to have some pinks and purples, and when shopping for a boy, it's a good idea to have some blues and greens. But you can make any shade of colour crayon you can imagine, from vibrant tones to more subdued pastels and everything in between.
Weigh 2 and 3 grammes of coloured pigment for each crayon type, then decant the pigment into its cup. If you want extremely vivid results, use a larger amount of chalk or food colouring.
This step must be carried out over low heat so that any residual scented candle wax can be melted without molten or boiling. Although we asked you to use an old saucepan, we are very concerned that nothing will catch fire! Once the wax has melted, turn the heat to a lower setting.
While stirring the mixture, carefully pour the wax into the cup containing the pigment. Because the wax solidifies so quickly, you will need to place the pot back on the stovetop, whether it be gas or electric.
Pour the wax mixture into the moulds as soon as it has taken on the colour of the pigment, and then wait at least two hours for the wax mixture to set before removing the moulds.
You can make other colours by repeating the process: You can let your imagination go wild with a variety of single-coloured wax pens, or you can try constructing a double-ended crayon with two different hues. You might add essential oil to the coloured wax mix to make your crayons smell beautiful. However, if you are concerned about the safety of essential oils since your child is likely to gnaw on the crayons, you should not do this. It is preferable not to have anything at all.
2. Making a tealight cup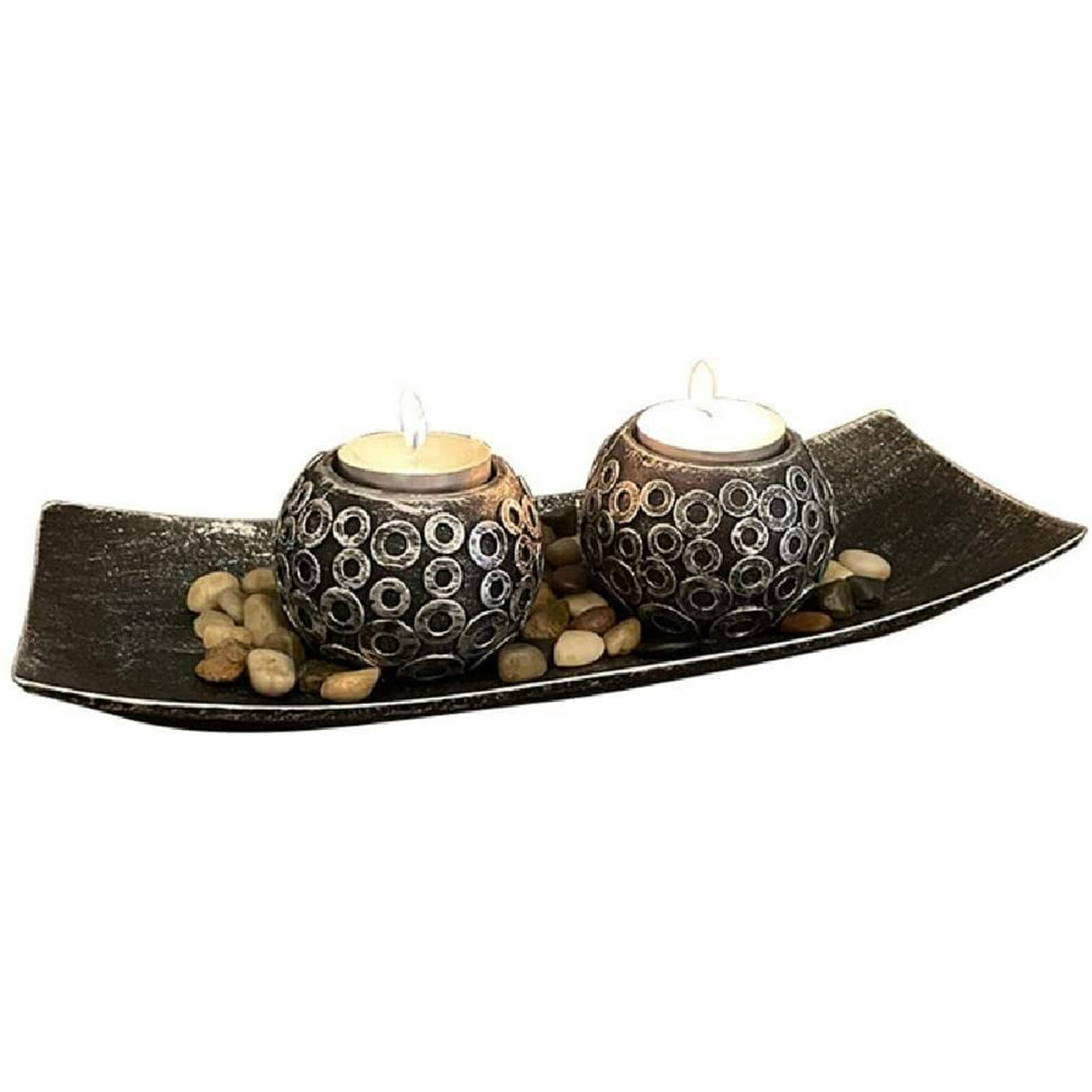 You won't have enough residual wax to make a full new candle (unless you've been saving it for a while), but you could have enough to make a little tealight container on your own.

Tealights are essentially miniature candles housed in a cup made of metal or plastic that is relatively shallow. You need just a few things to create your favorite candles: some leftover candles, an empty tea light holder, and a piece of string. You can buy these items from your local grocery store or online.
To produce a tealight from leftover candle waxes, take the wax from its jar (this may be accomplished with relative ease following the method described here), then melt it in the container that will serve as the tealight.
Moreover, we have also written an article about wax melt vs candle, where we explain what is better and why it is better.
3. Sealing a letter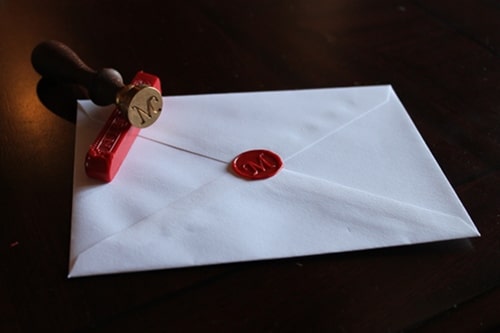 Leftover candle wax may be recycled into lovely wax seals, which can be used to add an extra unique touch to your correspondence and is perfect for those of you who are creative types, such as authors, poets, and romanticists.
You just need to heat up the remaining candle waxy until it melts, wait for it to get cold enough so that you can pour some into an envelope, and then seal it. You can achieve a sophisticated and unique finish by using a wax seal stamp just after the product has been set.
You can also use wooden skewers or the back of a spoon to push the wax into the correct form.
4. Homemade wax melts 
Wax melts are bits of wax that have been perfumed and can be melted in a warmer designed for candles or tarts to release that smell. If you enjoyed the scent of your candle, you could extend the amount of time the scent is, thereby creating wax melts out of any excess wax left over.
If you don't have a warmer, you can use any oil instead of the melted paraffin. Place the oil in a pan and heat it over a medium flame until it melts. Once the oil starts boiling, turn down the heat and let it simmer for a few moments before adding the garlic. Then carefully pour the hot oil into an ice cube tray and put it in the freezer for a couple of hours. After the oil has solidified, remove the cubes from the tray and store them in a sealed plastic bag in the refrigerator. You can then use these frozen cubes to create candles whenever you need them.
You could also melt your leftover wax by melting the beeswax in a double boiler, adding your colourings, essential oils, or decorative items, and pouring them into moulds. Or, if you don't want the leftover wax to harden in the candle jar, pour it into little trays and allow it to cool before decorating.
These wax melts are great as ornamental pieces or little gifts; you don't need a warmer to enjoy their benefits!
Moreover, removing candle wax from carpets is a very tough job. Read our article to learn the easiest way to do so.
5. Fragrance pouches
Making lovely fragrance pouches out of the leftover wax from your favourite candle is one more opportunity to take pleasure in the scent of that candle. These are wonderful for providing enticing aromas to confined areas such as closets, garment drawers, or your vehicle's interior.
It is simple to perform, and the process is comparable to melting wax. To remove leftover wax from candles, heat them until they're melted. Then, let them cool down completely before placing them into an airtight container. You can use your favourite pleasant scents for this step.
Once the layer of wax has hardened, please remove it from the container and cut it into small pieces. Place these pieces inside a tiny linen bag.
if you mix it with citronella, you can also make indoor citronella candles with them as well. Moreover, you can also read our article about it.
6. Wax fire starters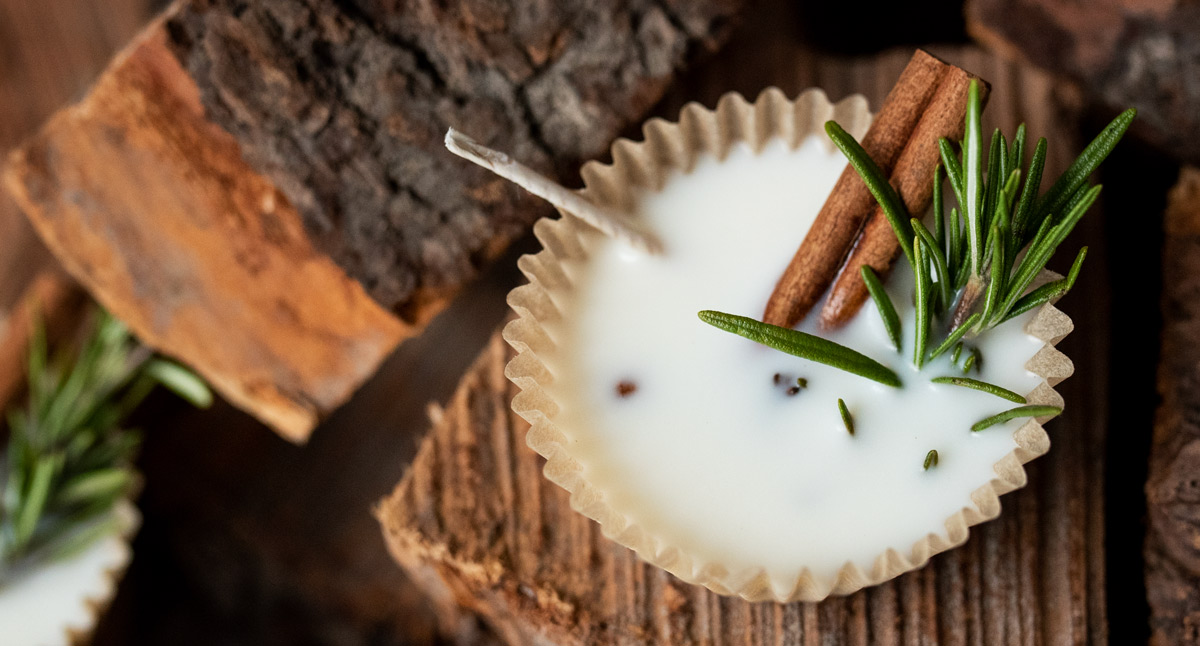 This is a fantastic idea for anyone who enjoys camping or has a campfire in the backyard of their home. The scented candle wax used can be recycled and repurposed as scented fire starters. You can use these fire starters to start a fire safely. Place them under kindling and logs.
There are several different approaches for building wax fire starts depending on how much wax you have available and what else you might be able to use. One of the easiest methods is to place a piece of cotton wick, shredded newspaper, kitchen paper, cotton ball, twig, wood shav­ing, or even a pine cone inside a paper cup, then pour the leftover wax from previous attempts into the paper cup. These are the same paper baking cups used to make muffins or cupcakes.
It can also be added with some spices or other essential oils to the mix if you want. Cinnamon sticks and rosemary are good choices because they provide additional health benefits besides repelling mosquitoes.
Moreover, you should also read our article about what type of candle wax burns the longest.
Frequently asked questions
Should I throw away the melted wax candle?
Once the wick has been removed, you should carefully pour the molten liquid from the old wick into an appropriate container. You should then clean the inside of the glass jar and recycle or reuse it.
Can you melt your favourite candle wax to make a new candle?
Yes. It would be best if you tried melting down the leftover waxy material and pouring it into smaller votives. Then, just like that, there's a whole new votive! Make sure to use only one kind of waxy material for each container.
Can I melt candle wax in the microwave?
Put your wax in a container that can go in the microwave. (Ceramic and glass dishes are generally safe to use, but you should still check for labels that say "microwave-safe" or "heatproof" on their package.) Place your bowl or jug of wax in the microwave and heat for one minute at a time, watching the temperature until it reaches 80 degrees Celsius.
Moreover, you can also read our article about how to get candle wax out of wood or wooden floors.
Smell is one of the human senses which can flow through the whole body. I am the Founder of NeoCandle.com where we talk all about scented candles. Known as Candace the Candle Girl, I know pretty much all there is to know about scented candles. I make and sell them on Etsy and Ebay – so be sure to ask if you have any burning questions 🙂 (pun intended 😉 )